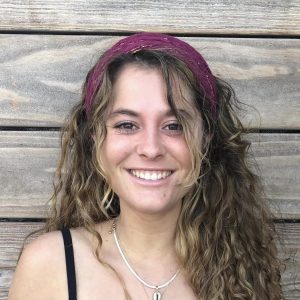 Lauren ten Hoopen graduated from Fairfield University in May of 2019 and holds a Bachelor of Arts degree in Communication and Studio Art. She brings a creative perspective to raising awareness about Smile Farms' important work.

Before joining Smile Farms, Lauren was the Operations Coordinator of Fire Island News, an award-winning regional newsmagazine. Her responsibilities ranged from writing, to photography, to distribution. In addition, Lauren worked as an Artist Assistant where she managed studio space, created prints, developed website material and volunteered at photography workshops for the Penumbra Foundation. Lauren also curated two solo exhibitions of her mixed-media work at Lukacs Gallery in Fairfield, Connecticut. Her artwork depicts the ocean and its seascape in many ways, as she has been boating and on the water her whole life.

She is inspired by the Smile Farms mission and is delighted to be a part of the team.