YOUR SUPPORT MATTERS
Thanks to you, Smile Farms has become a leader in creating solutions for the problem of unemployment among adults with disabilities. Your tax-deductible gift helps us shape a better future where people with disabilities are valued for the real contributions they make in their workplaces and communities.
GIVE NOW
MAKE A ONE-TIME GIFT
Your gift to Smile Farms provides rewarding experiences that allow our Farmers to gain the satisfaction of mastering new skills, while contributing to their team and community – a community that we are so glad you are a part of.
MONTHLY GIVING
BECOME A SMILE FARMS PERENNIAL PARTNER
When you support Smile Farms, you are part of something special: a community unwavering in our commitment to improve employment, vocational, and educational opportunities for people with disabilities.
DONOR ADVISED FUNDS
SUPPORT SMILE FARMS THROUGH YOUR DONOR-ADVISED FUND
Recommend a gift from your donor-advised fund to support Smile Farm's important work. To make a gift now, simply click below to find your fund.


EMPLOYEE GIFT MATCH
DOUBLE YOUR DONATIONS – DOUBLE YOUR IMPACT
Many employers offer matching gift programs and will match any charitable contributions or volunteer hours made by their employees. Some companies even match gifts made by retirees and/or spouses. .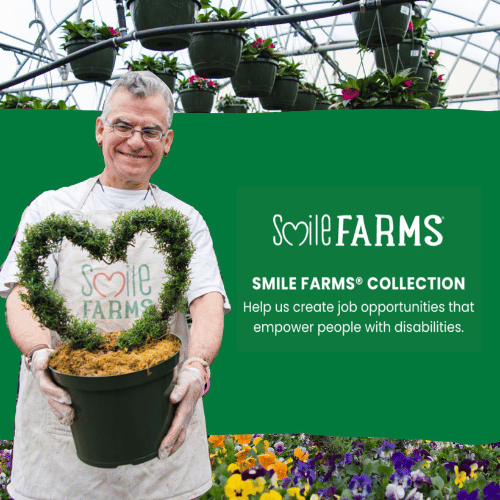 1-800-Flowers.com
Smile Farms Collection
When you purchase a gift from the Smile Farms Collection, 1-800-Flowers.com will donate 20% of the net proceeds to
Smile Farms.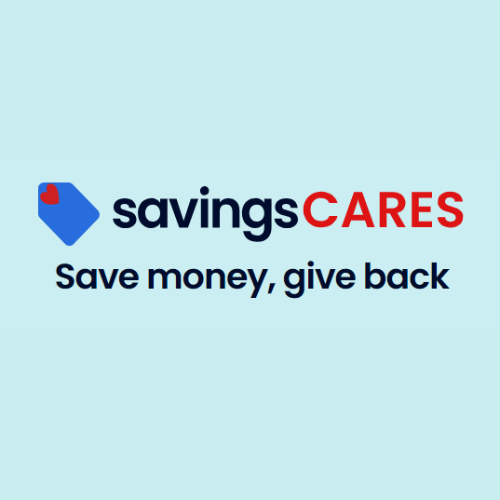 Savings.com
savingCARES
Find the best deals from your favorite stores on Savings.com while supporting Smile Farms.