ALEC MCAULEY
Vice Chair & Secretary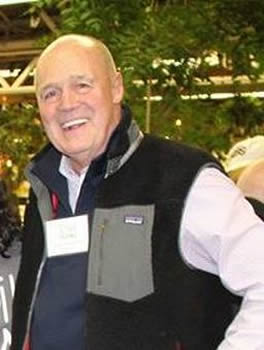 ALEC MCAULEY, has experience in both the engineering and sales management industries, where he spent 14 years working in international corporations. 
Alec also has 25 years' experience in the investment industry, where he served as senior marketing executive for Putnam Investments in Boston.
While in Boston, Alec was a board member of FCD Educational Services, a non-profit substance abuse prevention organization.

Alec has also been involved with Catholic Big Brothers as a board and advisory board member and co-chair of their annual golf fundraiser.
Alec was honored for his efforts and commitment as Catholic Big Brothers' Man of the Year in 2004. He was also honored by the CYO of the Archdiocese of New York after serving as the CYO Director. He remains as a member of the Board of CYO. Alec was inducted into the All Hallows High School Hall of Fame for contributions to the school. He has also taught as an adjunct professor at Stony Brook University's College of Business.