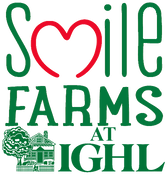 Smile Farms at IGHL, Moriches, NY - the organization's flagship campus - provides programs, services, and support for people with intellectual disabilities. Smile Farmers grow annuals, perennials, and herbs in 19 greenhouses; plants are sold in an on-site retail store and wholesale to local florists and businesses.
Address: 1 Montauk Hwy, Moriches, NY 11955
Phone Number: (631) 874-2470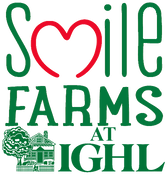 Smile Farms at IGHL Administration Building, Manorville, NY features a greenhouse and four raised beds where Smile Farmers grow produce for use in IGHL kitchen and residences.
Address: 221 N Sunrise Service Rd, Manorville, NY 11949
Phone Number: (631) 874-2470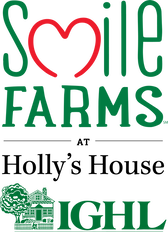 Smile Farms at Holly's Guest House (IGHL), Center Moriches, NY, hosts IGHL families at its on-site bed-and-breakfast. Smile Farmers grow organic vegetables across eight raised beds; produce is used to create meals for guests of Holly's House. Peppers grown at this site are contributed to Smile Farms' Heat with Heart hot sauce.
Address: 23 Montauk Hwy, Center Moriches, NY 11934
Phone Number: (631) 874-2470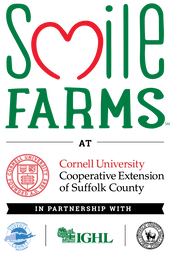 Smile Farms at Cornell Cooperative Extension, in partnership with IGHL, Yaphank, NY, serves as a nonprofit community education resource where Smile Farmers grow organic vegetables to offset food costs at IGHL facilities.
Address: 350 Yaphank Avenue, Yaphank, NY 11980
Phone Number: (631) 852-4600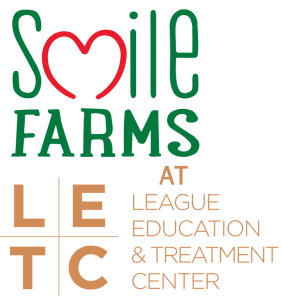 Smile Farms at League Education & Treatment Center (LETC), Brooklyn, NY, serves adults and children with psychiatric and intellectual disabilities. Smile Farmers tend eight raised beds, a hoop house that allows for year-round operations, and a sensory garden.
Address: 567 Kingston Ave, Brooklyn, NY 11203
Phone Number: (718) 643-5300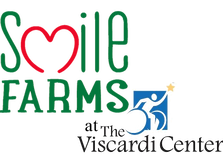 Smile Farms at The Viscardi Center, Albertson, NY, runs a transitional program for young adults and adults with developmental disabilities and educates children with severe physical disabilities. To prepare future gardeners, The Viscardi Center has incorporated horticulture into its science curriculum. As a result, the newest generation of Smile Farmers are benefitting from programming at this campus.
Address: 201 I U Willets Rd, Albertson, NY 11507
Phone Number: (516) 465-1400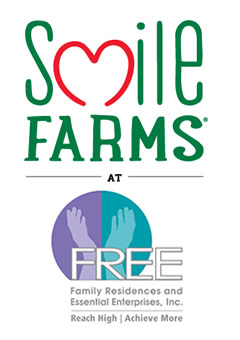 Smile Farms at Family Residences and Essential Enterprises, Inc. (FREE), Oakdale, NY, provides vocational training for those with intellectual and developmental disabilities. Smile Farmers tend 24 raised beds, growing vegetables and herbs, with the harvest put to use in FREE's on-site culinary program. Recent highlights at this campus include a Mobile Market to provide fresh produce and nutrition education to underserved communities (2019) and the creation of FREEpods: groceries, medications, and Smile Farms-grown fresh produce and tips for simple, raw preparations delivered to over 300 home-bound individuals.
Address: 405 Locust Ave, Oakdale, NY 11769
Phone Number: (631) 567-1626

Smile Farms at Riverpark Farm, in partnership with the Center for Family Support, provides support services for individuals with developmental disabilities, who grow produce to supply Riverpark restaurant next door.  This campus was our first to include a for-profit enterprise, Alexandria Real Estate Equities.  As of 2021, Smile Farms at Riverpark Farm is under construction.
Address: 450 E 29th Street, New York, NY 10016
Phone Number: (212) 729-9790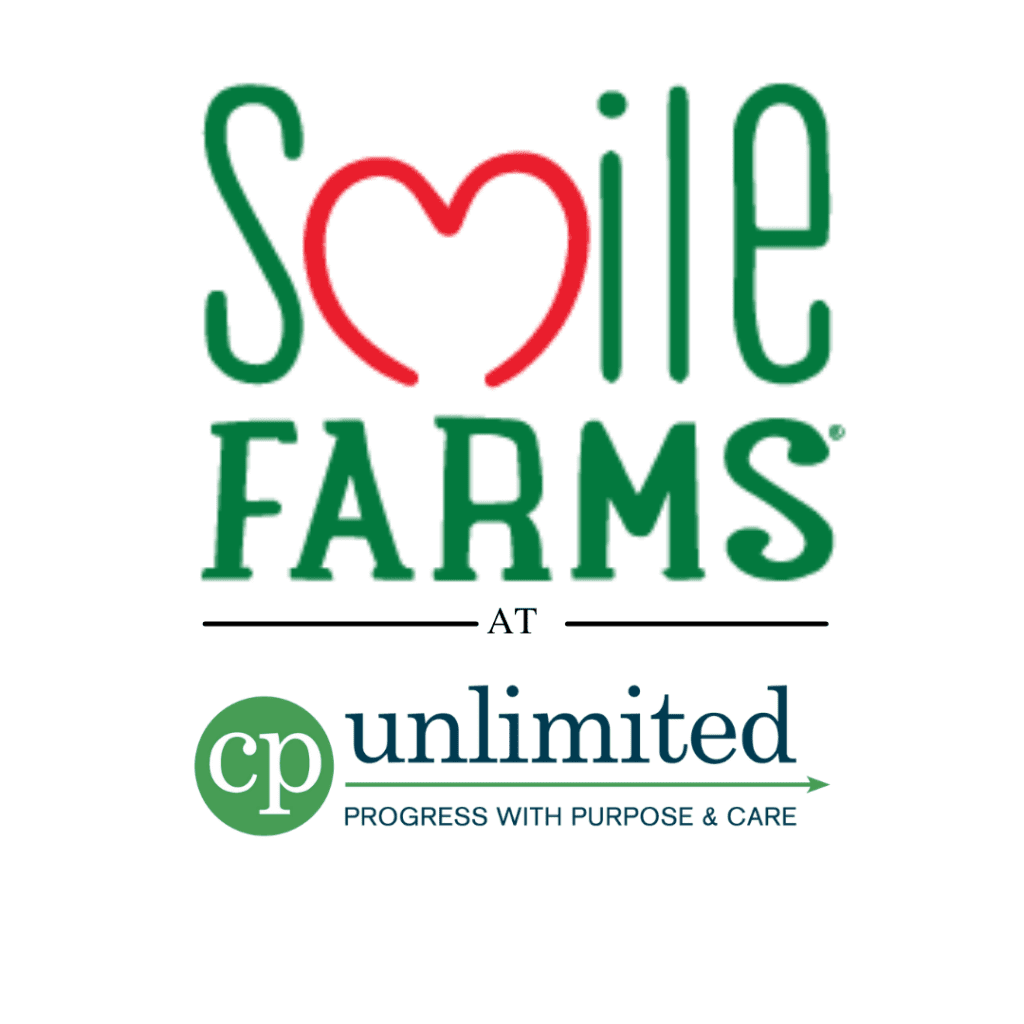 Smile Farms at CP Unlimited, creates opportunities for individuals with developmental disabilities, including Cerebral Palsy, to grow produce, providing them with marketable skills, independence, and mental wellness benefits. The facility's greenhouses feature raised beds growing sweet and hot peppers for Smile Farms' signature hot sauce, as well as herbs and other vegetables for the NYU Langone Hospital – Long Island Farmers' Market.
Address: 2324 Forest Ave, Staten Island, NY, 10303
Phone Number: (718) 447-8205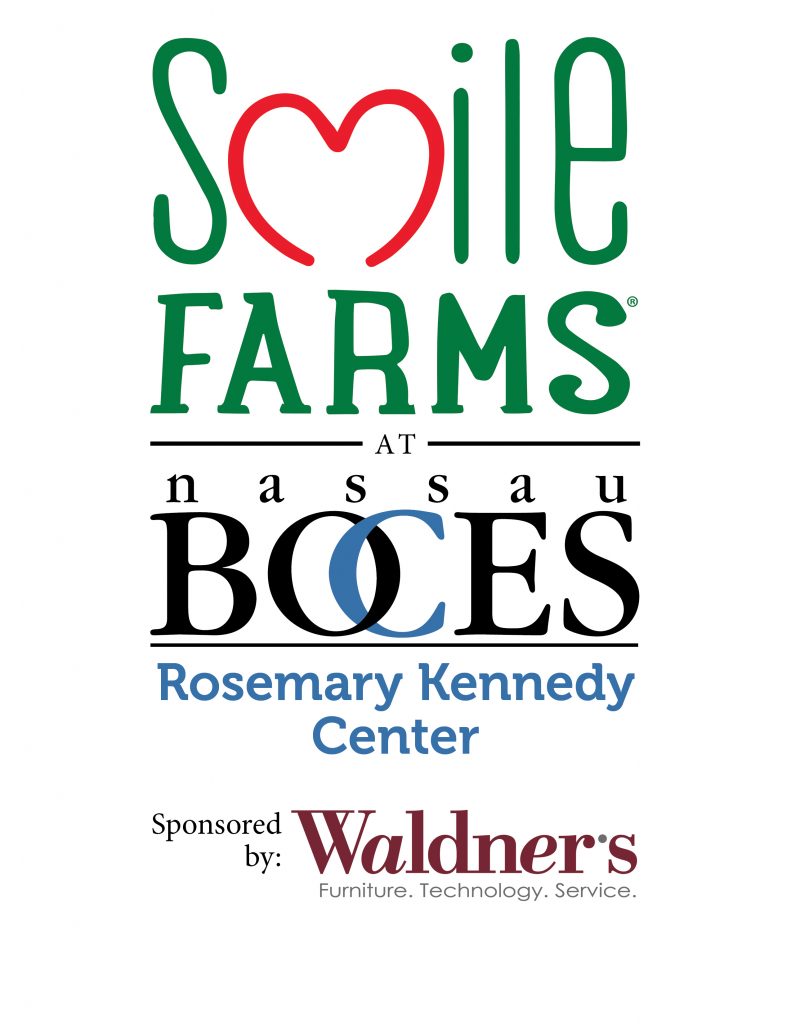 Smile Farms at Nassau BOCES: Rosemary Kennedy Center, Wantagh, NY, educates students with mild to severe developmental disabilities: 10 teachers guide 78 students to tend 12 raised cedar beds growing peppers, midnight tomatoes, and other specialty crops.  12" grow labs inside classrooms allow students to learn about food production. Nassau BOCES employs a paid part-time former student as a Smile Farmer.  The harvest at this campus is used in on-site student lunches and is donated to the Town of Hempstead Conservation and Waterways and Senior Center and the Meadowbrook Alternative Program at Brookside. 
Address: 2860 North Jerusalem Ave, Wantagh, NY 11793 
Phone Number: (516) 396-2600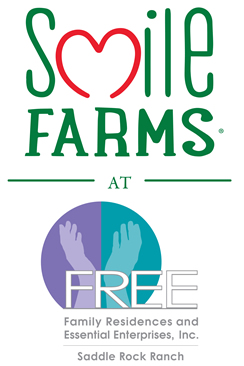 Smile Farms at FREE - Saddle Rock Ranch offers work readiness training and gainful employment opportunities for 20 participants, who grow produce to support FREE's culinary programs, their donation delivery service, FREEpods, which support over 75 individuals on a weekly basis, and fuel Smile Farms' booth at the newly launched NYU Langone Hospital – Long Island Farmer's Market. Saddle Rock's greenhouse and garden provide meaningful and functional agricultural experiences that are enjoyed throughout the year by over 100 participants.
Address: 41 Coram Swezeytown Road, Middle Island, New York
Phone Number: (631) 205-0432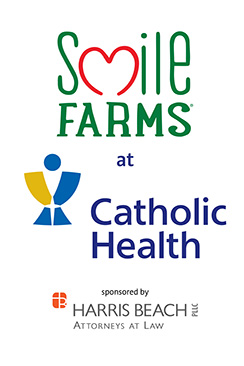 Smile Farms at Catholic Health, Garden City, NY, Smile Farmers tend 5 raised gardening beds at Mercy Behavioral Health Center. Crops grown include lettuces, tomatoes, cucumber, eggplant, summer squash, string beans, herbs, garlic, and winter squash. All produce grown at Smile Farms at Catholic Health is donated to Mercy Hospital's Family Care Program, where it will be distributed to people who are food insecure.
Address: 506 Stewart Ave, Garden City, NY 11530
Phone: (516) 705-3400