Smile Farms has eight campuses, employing
over 140 adults with disabilities.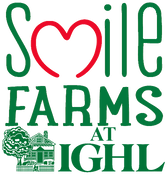 Smile Farms at IGHL, Moriches, NY – the organization's first location – which provides programs, services and support for people with intellectual disabilities. 30 employees grow annuals, perennials and herbs in 19 greenhouses, with the produce sold in an onsite retail store and to local florists and communities.
Address: 1 Montauk Highway Moriches, New York 11955
Phone Number: (631) 874-2470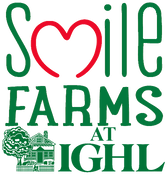 ​Smile Farms at IGHL Administration Building, Manorville, NY features a greenhouse and four raised beds where 30 employees grow produce for IGHL residences.
Address: 221 N Sunrise Service Rd, Manorville, NY 11949
Phone Number: (631) 874-2470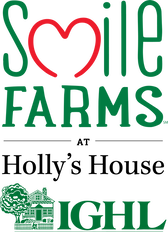 Smile Farms at Holly's Guest House\IGHL, Center Moriches, NY, a bed-and-breakfast where IGHL visitors often stay. 24 employees grow vegetables organically in 8 raised beds, with the produce used for meals at Holly's.
Address: 23 Montauk Highway, Center Moriches, NY 11934
Phone Number: (631) 874-2470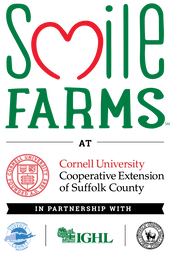 Smile Farms at Cornell Cooperative Extension, a nonprofit community education agency, in partnership with IGHL, Yaphank, NY. 24 employees work on this campus's organic farm; the produce helps offset the food costs for IGHL's many facilities. 
Address: 350 Yaphank Avenue, Yaphank, NY 11980
Phone Number: (631) 852-4600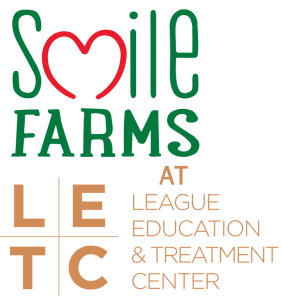 Smile Farms at League Education & Treatment Center (LETC), Brooklyn, NY, which serves adults with psychiatric and intellectual disabilities. 11 employees tend eight raised beds, a hoop house that allows for year-round operations, and a sensory garden where a variety of traditional and nonconventional fruits and vegetables are grown, with the intention of selling them to high-end stores.
Address: 567 Kingston Ave, Brooklyn, NY 11203
Phone Number: (718) 643-5300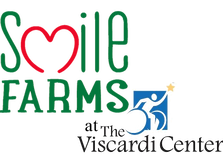 Smile Farms at The Viscardi Center, Albertson, NY, which runs a transitional program for young adults and adults with developmental disabilities and educates children with severe physical disabilities: 10 employees grow vegetables hydroponically and in garden beds. To prepare future gardeners, The Viscardi Center has incorporated horticulture into its science curriculum.
​
Address: 201 I U Willets Rd, Albertson, NY 11507
Phone Number: (516) 465-1400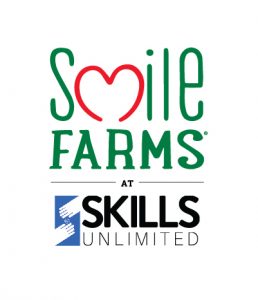 Smile Farms at Skills Unlimited, Oakdale, NY, which provides vocational training for those with intellectual, developmental, and mental health diagnoses: 10 employees tend 24 raised beds growing vegetables and herbs, with the harvest used in the onsite kitchen.
Address: 405 Locust Ave, Oakdale, NY 11769
Phone Number: (631) 567-1626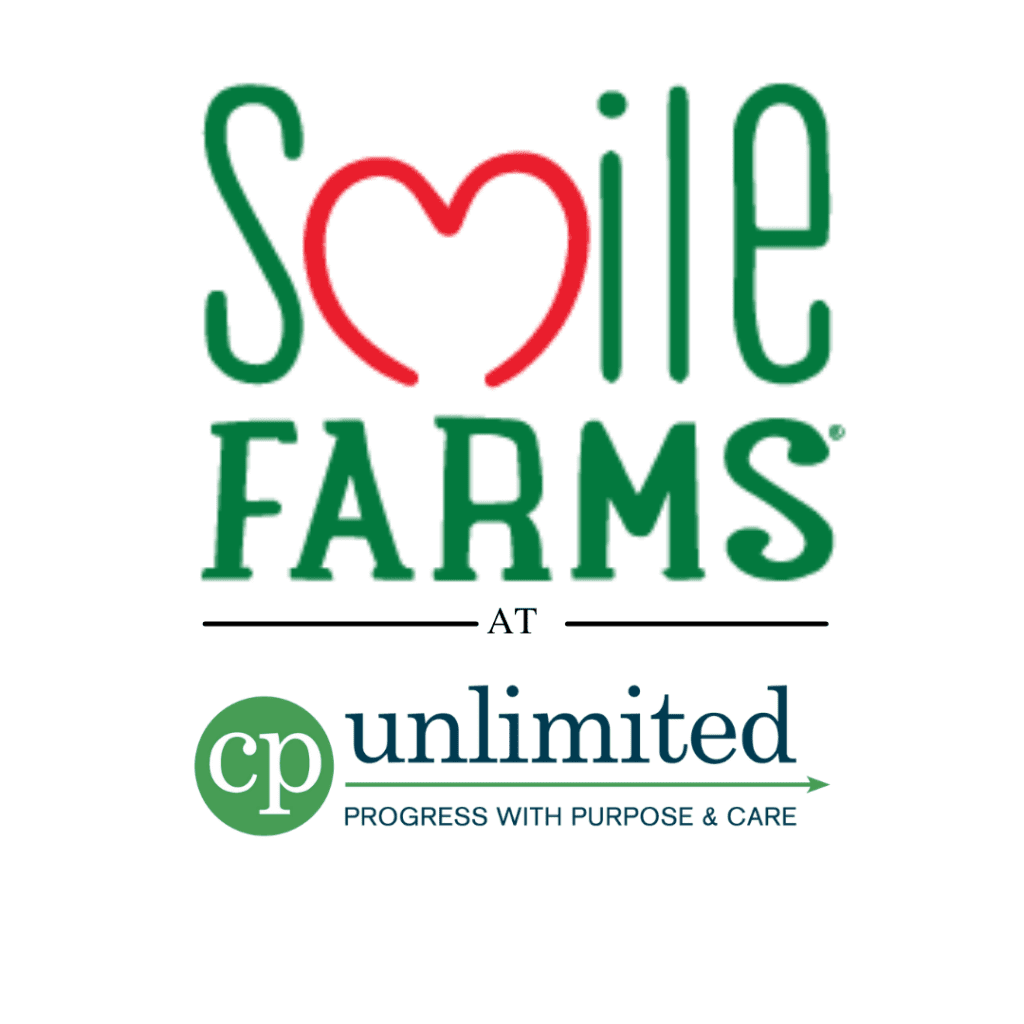 Smile Farms at CP Unlimited, Staten Island, NY, will offer integrated work opportunities for 20 day habilitation participants, serve new graduates and individuals who currently do not have access to work, and will be a bridge to employment for those who require additional supports with job development training. The Farm will create paid employment opportunities for 2 individuals and provide ongoing job support.
Address: 2324 Forest Ave, Staten Island, NY, 10303
Phone Number: (718) 447-8205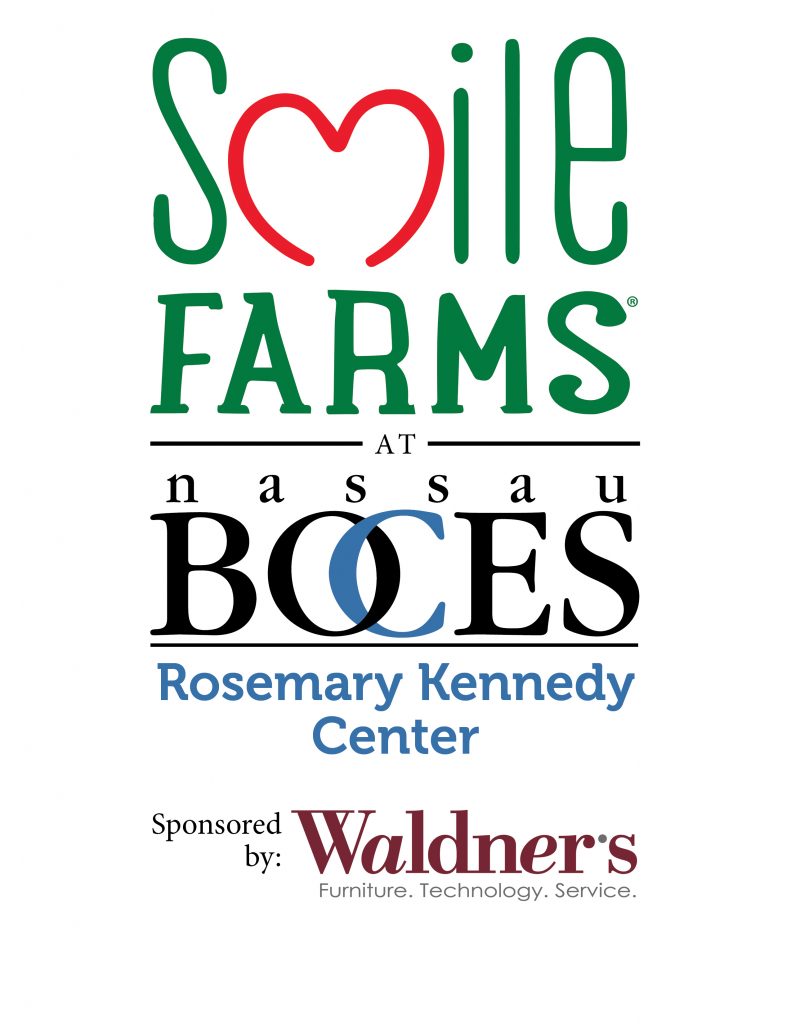 Smile Farms at Nassau BOCES: The Rosemary Kennedy Center, Wantagh, NY,  will provide meaningful work-based learning experiences to 78 students with intellectual/developmental disabilities as preparation for employment in a variety of industries, including horticulture, business and hospitality, and/or enrollment in day habilitation programs. The Farm will create 1 paid part-time employment opportunity for a student who has aged out of the school.
Address: 2850 N Jerusalem Rd, Wantagh, NY 11793
Phone Number: (516) 396-2600

Smile Farms at Riverpark Farm in partnership with the Center for Family Support, which provides support services for individuals with developmental disabilities. 2 employees work at Riverpark, one of the largest urban farms in New York, supplying produce to Riverpark restaurant next door. This campus is the first that includes a for-profit enterprise.
Address: 450 E 29th Street, New York, NY 10016
Phone Number: (212) 729-9790