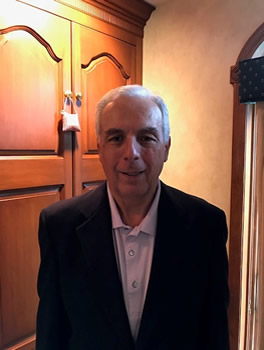 JAY SCANSAROLI, is a widely recognized leader in the Accounting, Audit and Consulting Profession serving the Consumer Products and Retail Industries. He currently provides advisory and consulting services to clients through his own advisory firm, established in 2015, upon retirement after a forty-plus year career with two premier global professional service firms, Deloitte and Andersen.
Jay has been a trusted business partner to senior executives and the many clients he has had the privilege to serve. He's worked with companies ranging from global Fortune 500 to middle market growing operations and in every segment of consumer products and retailing. Among many areas of expertise that Jay has brought to his clients are business strategy, merger and acquisition and post-merger integration, restructuring, and performance improvement consultations.
Jay has served in leadership positions at both Deloitte and Andersen, including Managing Partner of Global, U.S. and regional retail and Consumer Products Industry Practices.
His extensive and diverse experience has enabled him to provide significant insight of business trends and developments impacting companies. In addition, Jay has led or participated in studies focused on future trends of consumers and has often been called upon as a speaker on various topics.
Jay has been an active collaborator with the National Retail Federation and was responsible for multiple retail industry publications, including a quarterly newsletter issued in conjunction with Texas A&M's Center for Retailing Studies, and a semi-annual publication entitled "International Trends in Retailing".
​
He has served as a member of the Finance Committee of United Way of Tri-State and a Board Member of the Educational Foundation of the Fashion Institute of Technology.