MICHELLE THOMPSON - DOLBERRY
Vice President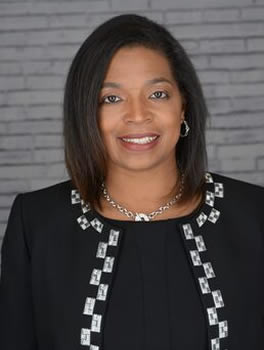 Michelle Thompson‐Dolberry is an Executive Vice President and Chief Diversity, Equity and Inclusion Officer at MFS Investment Management® (MFS®). She is responsible for building out and enhancing the firm's enterprise‐wide DEI strategy. She is member of the MFS Management Committee.
Michelle joined MFS in 2022 from American Express, where she was Head of Strategic Inclusion and Diversity Partnerships, Culture Initiatives and Diversity Recruiting. She was previously the Head of J.P. Morgan Chase & Company's campus recruiting and pipeline development and the JPMC Advancing Black Scholars program for three years. She also spent nearly 10 years working in brand and multicultural marketing supporting small and medium‐sized businesses at American Express. Before that, she spent time at Merrill Lynch and Credit Suisse in DEI‐ and Human Resources‐related roles. She began her career in financial services in with Société Générale.
Michelle earned a Bachelor of Arts degree in French from the University of Pennsylvania and an MBA in Business Administration and Management from Penn State University's Smeal School of Business. She recently completed Wharton's CHRO Executive Education Program and is a DiversityFIRST™ certified professional.