MICHELLE THOMPSON - DOLBERRY
Vice President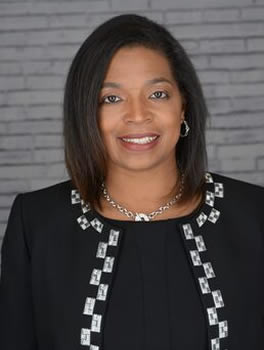 MICHELLE THOMPSON-DOLBERRY is an HR Business Partner for the Global Consumer Services Group at American Express leading culture, engagement and inclusion efforts.
Prior to re-joining American Express, Michelle was the Head of Chase Student Strategy, Campus Pipeline Development and Advancing Black Scholars for JP Morgan Chase. She was responsible for overseeing all activities designed to attract, select, hire, develop and retain a strong diverse pipeline of campus talent.
Before joining JPMC, Michelle served as the President and Chief Firestarter of EMDO Enterprises, a consulting firm specializing in serving the strategic and executional needs of non-profit, small and medium size organizations.
She also serves as a trainer and teacher of several small business development curriculums. She is a certified coach and was named the American Express OPEN Advisor on Small Business Growth. Prior to forming EMDO, Michelle was the Director of Customer Advocacy Marketing for American Express OPEN. She led an influencer-based outreach initiative designed to elevate brand receptivity and awareness of small business products and services in targeted business segments. She also provided education tools through programs and content, driven by strategic alliances with leading business associations.
Prior to joining American Express, Michelle gained additional HR experience in other financial services organizations specializing in change management, employee engagement, talent development and leader effectiveness. She spent time living and working in London with Credit Suisse and Paris with Société Générale.
She earned a Bachelor of Arts in French from the University of Pennsylvania and an MBA from Penn State's Smeal School of Business. She lives outside of Philadelphia with her husband James, daughter Kennedy and dog Duke. They are all avid Eagles fans!