Celebrating the 30th Anniversary of the Americans With Disabilities Act
July 24, 2020
Smile Farms Impact on Farmers & Myself
September 22, 2020
A Ray of Sunshine from Smile Farms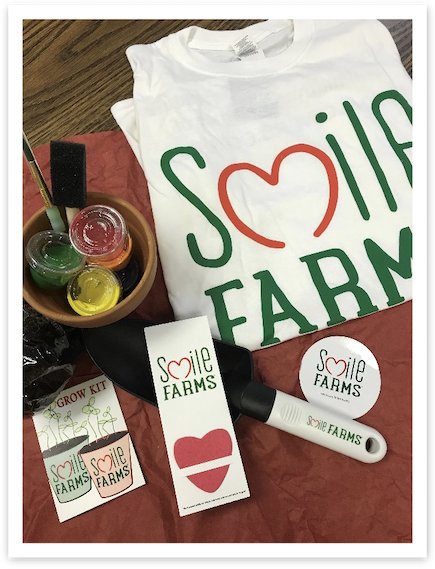 Since this project had to be delayed due to COVID-19 restrictions, we continued to discuss ways to keep our collaboration a priority. Director of Community Engagement Diana Martin, our liaison with Smile Farms, and the Cora Hoffman Center management team continue developing ideas which would support our participants who havebeen unable to attend program due to the pandemic restrictions.
Today, Smile Farms provided "grow kits" for our participants who are starting to return to program next week. They each contain a t-shirt, seeds, gardening tool, painting kits, ceramic pots and soil. This will be a wonderful way to welcome back our folks in a special way.
In addition, Smile Farms is working to procure donations of tablets to support remote learning for individuals to receive support in their homes as part of the new program model. To collaborate with the individuals who will join virtually as well as the participants returning to the Cora Hoffman Center, Smile Farms has offered to provide online painting classes and additional trainings in the future.
Our thanks to Diana and Smile Farms as well as the great work that 1-800-Flowers and the McCann family is providing to support employment initiatives for all individuals with differing abilities. Please support Smile Farms 5th Anniversary Benefit scheduled for November 13, 2020. Details are available on their website at SmileFarms.org.
Good Neighbor Organics and Smile Farms – Growing happiness together!
By Our Partners at CP Unlimited