More Than Just An Intership
September 5, 2019
Collective Smiles That Inspire Me
November 27, 2019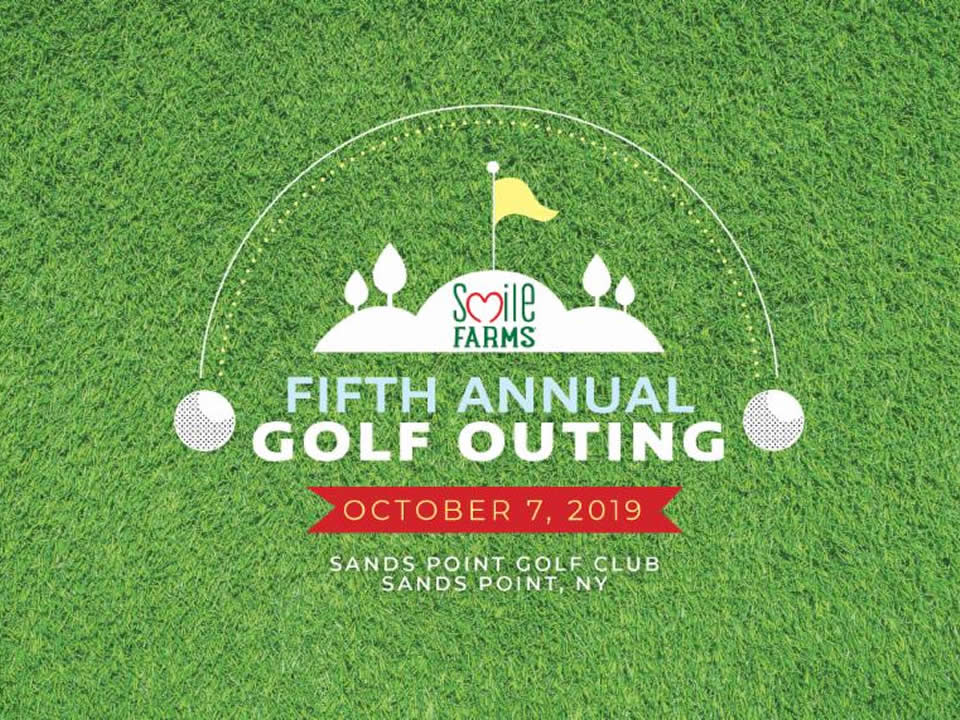 Our 5th Annual Golf Outing was one for the record books! We raised over $200,000 as Golf Outing Chairman Jay Scansaroli greeted 120 golfers at the award-winning Sands Point Country Club.

After a delicious brunch, the players headed onto the course, which featured lots of fun elements in addition to the game itself, including the Chippo Golf Challenge. A cocktail reception and dinner rounded out the event.

The Smile Farms Corporate Champion Award was presented to Tom Hughes and Sirius Computer Solutions. The award pays tribute to companies that celebrate the contributions of employees with disabilities and recognize the value of an inclusive workforce where everyone can participate and succeed.

"We are grateful for all of our sponsors and golfers who make this annual event so successful," said Jay Scansaroli, chairman of the event. "Smile Farms is shaping a better future where individuals with developmental disabilities are valued for the real contributions they make in the workplace, and support from our community will help move that progress even further."

Thank you to the 2019 Golf Outing Sponsors. A special thanks to our dedicated committee, donors, volunteers and participants. Your generosity has helped us move closer to our goal: to greatly improve the prospects for adults with developmental disabilities and positively impact their families and communities.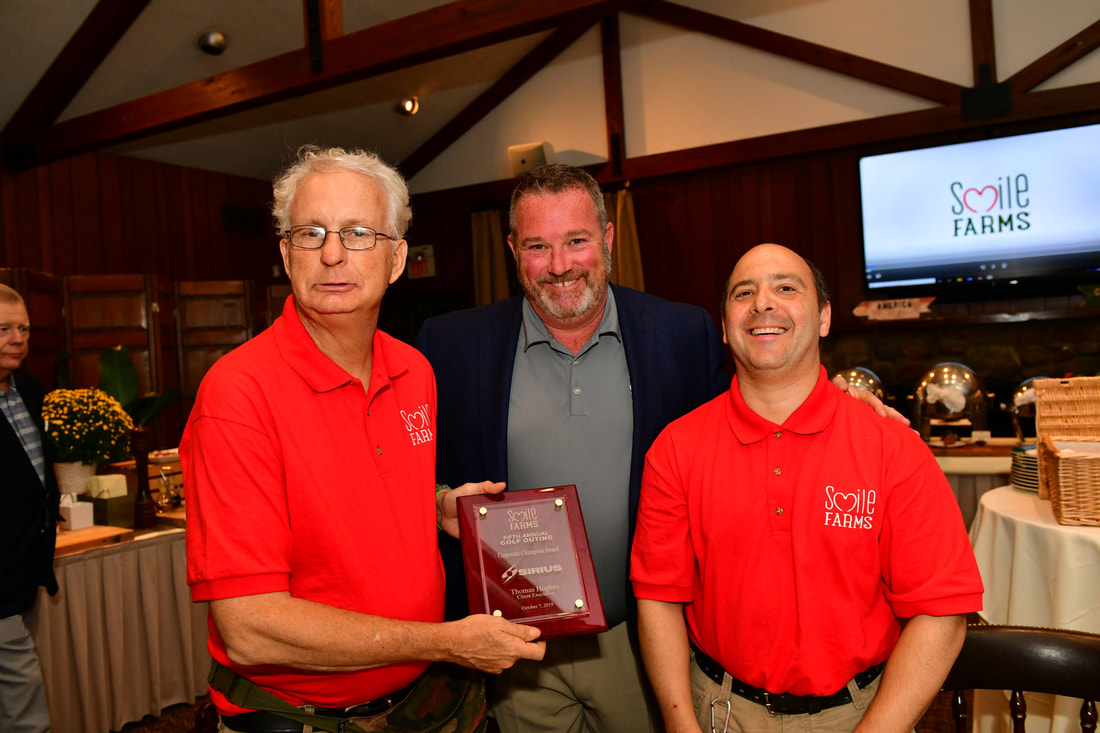 (L-R) Kevin McCann, Tom Hughes, Sirius Computer Solutions, and David Ventura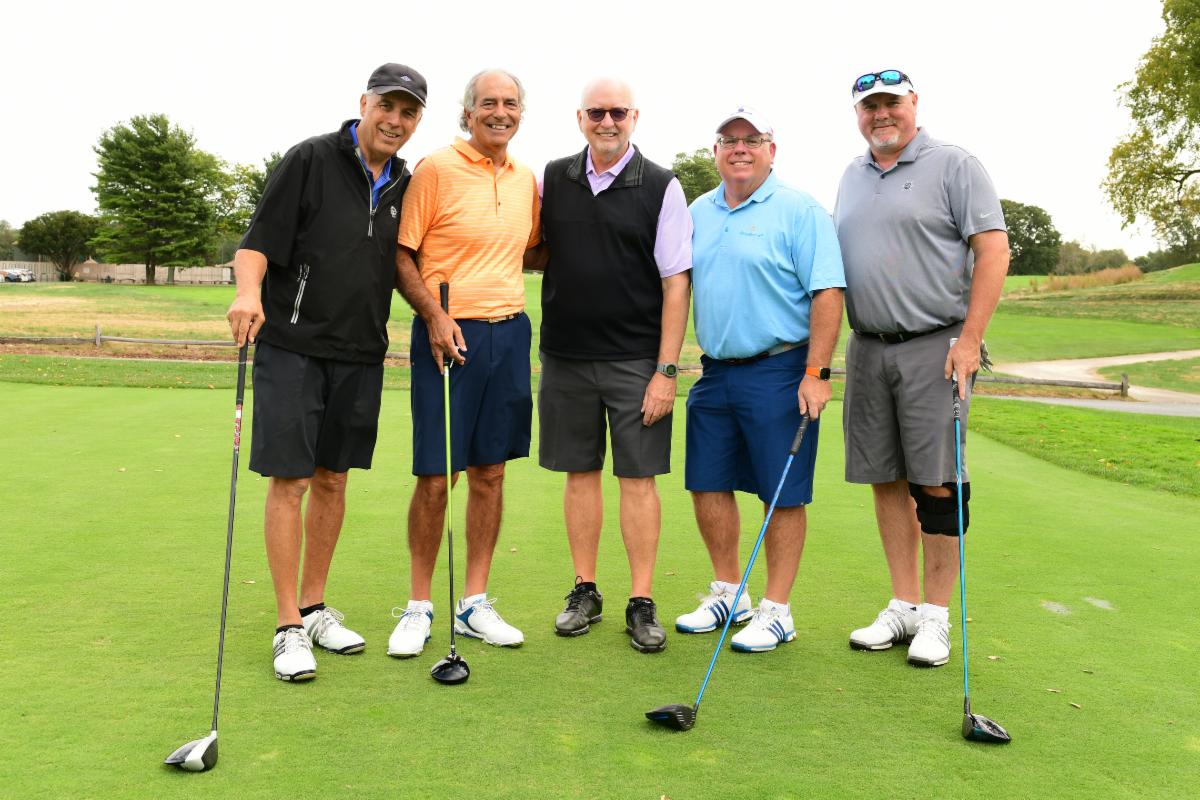 (L-R) Jay Scansaroli, Chairman, David Acampura, Jim McCann, Smile Farms Chairman, Jim Conbory and Paul Hanley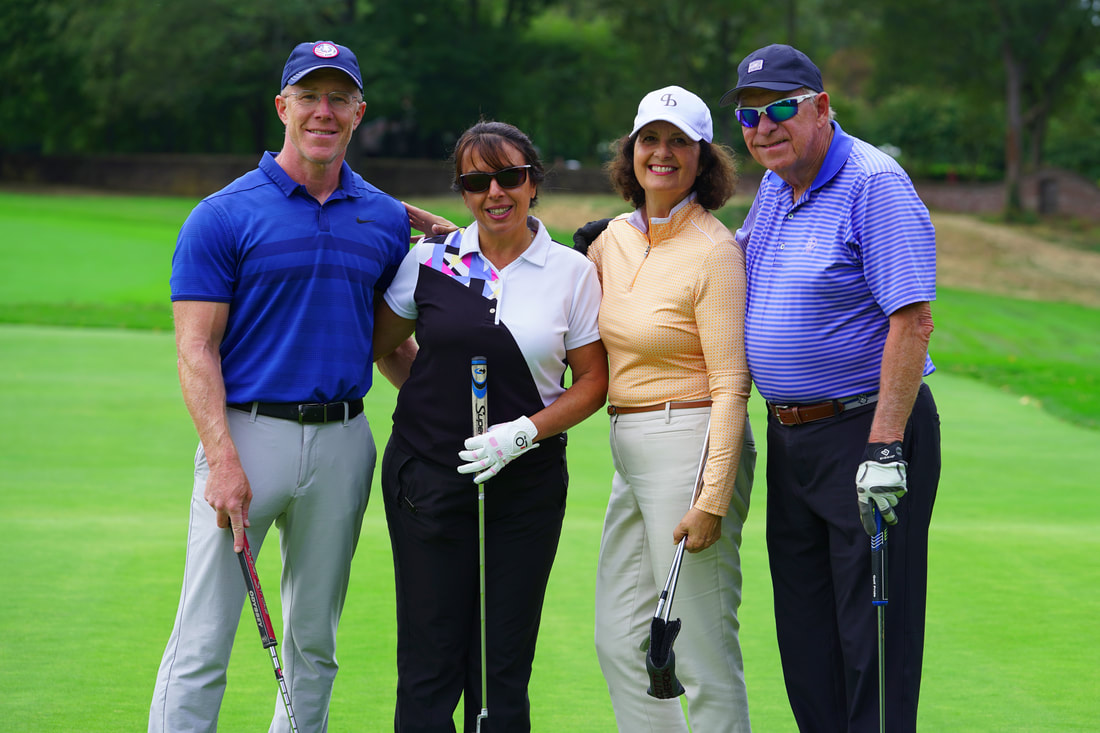 (L-R) Daniel and Pasquelina Berkowitz & Linda and Ralph Foltz
Thank you to our planning committee
Chairman & Host: Jay Scansaroli, Scansaroli Advisors LLC
Paul Adimando, Double Eagle Agency
Paul Amoruso, Oxford and Simpson
Robert Catell, Stony Brook University
Tom Hughes, Sirius Computer Solutions
Frank Kurre, Protiviti
Michael Lydon, Reich & Tang
Michael Maher, Keybank
Alec McAuley, Advantage Group
James McCann, 1-800-FLOWERS.COM, Inc.
Robert Saville, Five Star Electric
Chris Skelton, 1-800-FLOWERS.COM, Inc.
Matthew Walker, 1-800-FLOWERS.COM, Inc.