An Unforgettable Evening!
May 1, 2019
Night Under The Lights!
August 1, 2019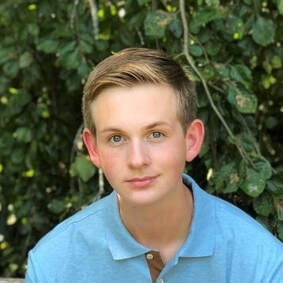 Smile Farms at Skills Unlimited, Inc. plants seeds of opportunity to developmentally disabled individuals and the surrounding community. There is nothing more rewarding than the smiles I am presented with each day. I am proud to say that I'm a part of this amazing operation.

I started my journey working at Skills Unlimited, Inc. in Oakdale as a Garden Instructor last June. I couldn't be happier. Having grown up working at a nursery, my knowledge of horticulture began at a young age. I was presented the Garden Instructor position by a current coworker while shopping at the nursery I previously worked at.
At the time, I wasn't familiar with Skills and Smile Farms. However, I soon realized how incredible the partnership between the two are. Alongside my job, I'm a full-time Journalism student at Stony Brook University. Between work and college, I tie together what I've learned to run Smile Farms at Skills Unlimited, Inc.
Over the past year, our program has seen great improvements. As we continue to grow, literally in size, the garden offers more each day. Recently, Smile Farms assisted us with a generous donation to build a beautiful greenhouse. This greenhouse will allow the program to run year-round, giving our individuals the capability to succeed even more.
Smile Farms at Skills Unlimited, an affiliate of Family Residences and Essential Enterprises Inc. (FREE), employs people with intellectual, developmental, and mental health diagnoses. Ten employees tend 24 raised beds, Aeroponic towers, a greenhouse and hoop house growing vegetables and herbs, with the harvest used in the onsite kitchen.
Each day, our employees strive and make great accomplishments. "It's rewarding," said Cody Burke. After a discussion with his father, "Cody won't garden at home the way he does at work, it's amazing."
The program at Skills Unlimited, Inc. has been thriving thanks to a great partnership with Smile Farms. My students and I are so excited to watch this program expand each day. It offers so much hope and opportunity.
Please consider visiting the Shop Smile Farms page to view product, hours and contact information for participating campuses.

Ryan Ferguson
Garden Supervisor
Skills Unlimited Inc.
---